Midland Development Corporation's Board of Directors: Part 2
The Midland Development Corporation is governed by a seven-member board. Board members are appointed by the Midland City Council and commit to serving three-year terms. Our current board members talk about their roles, responsibilities, and aspirations for MDC and the community that they serve, in the 2nd part of a 2-part article.
Meet the other Midland Development Corporation's Board of Directors here.
Member profiles at MDC:
Chase Gardaphe is a real estate developer focused on developing and managing manufactured housing communities. He is a graduate of the Texas A&M School of Architecture and received his MBA from Southern Methodist University. Chase has served on the Planning and Zoning commission for the City of Midland since 2014. He has also served in other appointed positions and currently serves on the board of Healthy MindsHe is very passionate about the growth and prosperity of Midland and is very involved throughout the community by giving back in any way he can.
P. Lourcey Sams is a co-founder of Pennant Development and Production, LLC ("PDP"). He has served as the President of the PDP since inception in 1998 and currently serves as CEO, Chairman and President.
In addition to his positions with PDP, Sams has served as President of Banner Energy, Inc., an administration entity for numerous limited partnerships and joint ventures engaged in exploration and production. He is also involved in many ventures involving municipal water, real estate, oil and gas, and finance. He currently serves as a member of the City of Midland Managed Competition Committee, the American Association of Petroleum Geologists, the West Texas Geological Society, the Financing Exploration and Production Association, and the American Association of Professional Landmen.
Lucy Sisniega is the president of S&S Commercial Real Estate, where she deploys her 19 years of experience in development, acquisition, and buyer/tenant representation. She has closed more than $30 million in industrial and commercial real estate transactions in the past three years. Lucy is also the CEO and owner of M&L Distributors. In addition to serving on the Midland Development Corporation board, Lucy is the chair of the City of Midland's Planning & Zoning commission, the initiator of the Midland Chapter of the Republican National Hispanic Assembly, and a board member of the Midland Chamber of Commerce, along with many other civic and community organizations.
Why did you choose to be a part of the MDC board?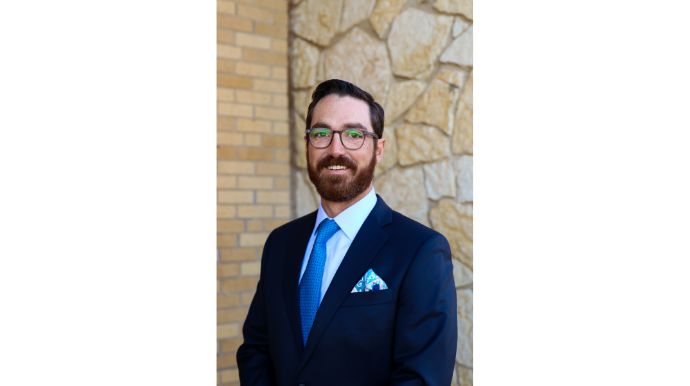 Lourcey Sams: As a long-time resident of Midland, the well-being of the community has been at the forefront of my mind. I have extensive experience on other boards, including the City of Midland's Parks and Recreation Commission, and I enjoy being involved in the growth of our city.
Chase Gardaphe: I have been involved in the community in many ways over the years, including serving on the City of Midland's Planning and Zoning Commission. I am a real estate developer, and Midland's growth is of great personal and professional importance.
Lucy Sisniega: I chose to be a part of the board because I wanted to help. I felt that with my years of experience, I could get involved in the development of my community. I had been doing commercial real estate for almost 20 years andslowly I started getting involved in the community by looking after development initiatives. Earlier, I was living in the city of Mission in South Texas. There, as a realtor, I helped in many mixed-use development projects, and this experience helped me in my decision-making over the years.
Why is it important for you to help govern the MDC?
Lourcey Sams: I am interested in guiding decisions that aid continued economic growth and infrastructure expansion. My experience in real estate, oil and gas, and finance qualify me to offer valuable input to the MDC.
Chase Gardaphe: MDC board members consider ways to assist the City Council to deploy the MDC's resources. This process provides opportunities for strategy and collaboration in the community and throughout the state.
Lucy Sisniega: What are the investors looking for? What is the data that we need to provide? What is it that these franchises are looking to gain before they come to our city? There were many such projects and all of them empowered me with a lot of information and experience when I relocated to Midland. I feel that it would benefit the city if I joined the Board with these qualifications and knowledge. When you start to plan the development of any city you should understand consumer behavior - what are the population demographics? What are the residents looking for - how do they go about their daily lives? Based on this information, we can plan. So, I thought that it would be good to have someone on the Board, with not only commercial real estate experience but also development experience.
Could you speak to MDC's role in Midland's quality of life and sense of community? How would you like to see this role expanded?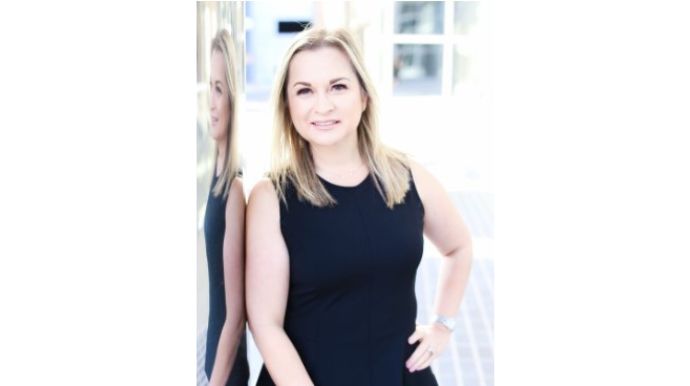 Lourcey Sams: 10% of MDC's revenues are directed to promotional projects that enhance Midland's quality of life, but our influence goes beyond those specific projects. Our contributions to infrastructure projects, job creation, economic diversification, healthcare, and education also directly impact the quality of life here. We want Midland to be a place where people enjoy living, working, and raising their families.
Chase Gardaphe: Quality of life is economic development – unless our workforce wants to come to Midland and live here long-term, the city cannot support sustainable growth. With that in mind, the MDC board invests a portion of the MDC's revenues each year in programs and initiatives that improve the quality of life and place for our citizens, from museums to sports venues to parks.
Lucy Sisniega: As a city, we are still in the initial stages of growth, and a sound strategic plan for the near future from an entity like the MDC will really help us to move in the right way forward. Midland can grow into a place where there is a sense of community, where people engage with each other and there is a general sense of belonging.
Why do you enjoy living and working in Midland?
Lourcey Sams: Midland offers many of the amenities of a larger city while keeping the small-town feel it had when I grew up here. Our region is growing quickly, so volunteering and being active in the community offers the ability to have a significant impact on Midland's future.
Chase Gardaphe: Midland is full of wonderful people with caring hearts with genuine concerns for our city. We all have a common bond in that we want to make Midland a better place for all of us, young and old. That is why my wife and I chose to move here and raise our children.
Lucy Sisniega: Midland has been a blessing for us. My husband is in the oil business, and that is why we decided to move to this area. Once we moved here, I started learning about the city and getting more involved. I love challenges, and it has been very exciting to plan a growth strategy for the city, for the next 5 years, for example.
More Topics
Midland is home to large corporations, innovative entrepreneurs, thriving family businesses, and cultural activities. Many area leaders have generously donated their time to growing Midland's economy by serving on the MDC board. Their leadership, guidance, and insight have been essentialto the organization and the community that has evolved in Midland...
TxDOT makes it easy to find business opportunities and bid information for Disadvantaged Business Enterprises (DBE), Small Business Enterprises (SBE) and Historically Underutilized Businesses (HUB). Read full article.
Midland, Texas, in the heart of oil & gas country - is a place that has grown exponentially, leveraging the profits from a thriving energy sector to diversify its economy. These investments have made it possible to develop the country's first spaceport co-located with a major commercial airport. Midland's Spaceport...