New Park to Create a Big City Vibe in Midland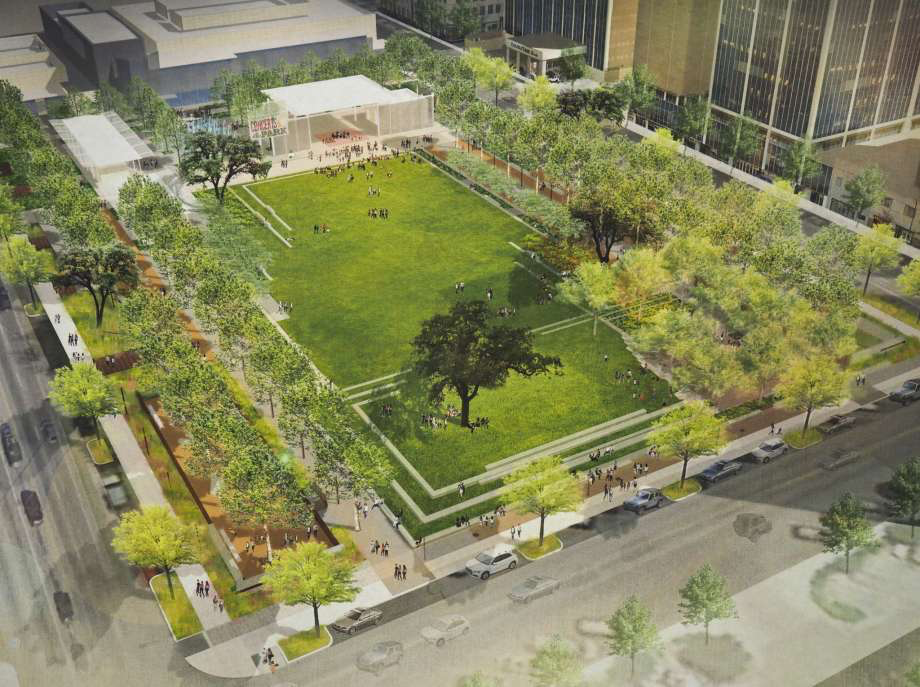 Midland, Texas has a big city attitude in a small package. Locals will tell you that there's a vibrancy to Midland that feels like a big city. It's a place where entrepreneurs can launch a company and see it become successful quickly, where young professionals are starting careers and climbing the corporate ladder, and where business is booming. In a town like this, there need to be big city amenities to complement the hustle and drive of Midland's citizens. Fortunately, there are.
Midland is already home to cultural amenities like the Wagner Noël Performing Arts Center, Marion Blakemore Planetarium, and the Permian Basin Petroleum Museum. Now, Midland will also have a downtown park that rivals those of nearby cities like Houston and Dallas. Mayor Jerry Morales said, "The new Centennial Park will bring to life something we have dreamt of for Midland: a downtown destination that draws residents and visitors to the heart of the city – outside of the typical 9-5 day" (Doreen, 2018).
The 4-acre downtown park is scheduled to be completed in April 2020 and will have greenspace, a splash pad/water feature, a performance stage, a pavilion, a dog park and natural style playground and tree-lined promenades along Wall Street and Texas Avenue (Doreen, 2018).
The park will cost $15 million with $8 million coming from the Scharbauer Foundation. "We at the Scharbauer Foundation hope that these two investments will attract businesses, residents and visitors to our city center like never before," said Dan Hord, on behalf of the Scharbauer Foundation board of directors (Doreen, 2018). Tim Leach, Concho Chairman and CEO said he will be responsible for raising an additional $3 million. "When you see other communities that have turned around – not only their community but their downtown like Fort Worth -- it is all driven by young people and driven by a vibrant city center. I think that is what we are starting to create here. … This will be the beginning and catalyst for downtown Midland to be a cool place to be" (Doreen, 2018).
The Future of Downtown Midland
A new city-center will attract Midland's residents and encourage people to stay downtown after getting off work. It will be home to leisure activities and entertainment that will make Midland even more attractive for millennials and professionals. In addition, Leach and others anticipate that the park will be a catalyst to attract additional investment in the form of mixed-use developments, retail and housing.
The Midland Development Corporation Supports Growth
Businesses and investors who would like to take advantage of the exciting changes happening in downtown Midland should contact the Midland Development Corporation. We offer information and hands-on support that can help to make projects a reality – including financial incentives. "Our organization is looking forward to the completion of a city-center park and actively working with businesses and investors who wish to locate in downtown Midland," said John Trischitti, Executive Director of Midland Development Corporation.
For more information, contact the Midland Development Corporation at 432-686-3579.
References
Doreen, S. (2018, August 23). Scharbauer, Concho, city announce $15 million downtown park. Retrieved from Midland Reporter Telegram: https://www.mrt.com/news/article/Scharbauer-Concho-city-announce-15-million-13175536.php